Crowdfunding in the US is buzzing. And while the crowdfunding crowd is anxious as to when the SEC will put JOBS Act regulations into place, there is few doubt that the market will grow even further. In Latin America, however, crowdfunding is just gathering momentum with about 40 online platforms established over the last couple of years.
That's why I am excited to meet some of the leading and most interesting crowdfunding platforms next week, including Idea.me and Crowdfunder in Mexico, and Kiva, Global Giving and Solar Mosaic who have been working in the region. With CommunityLeader, Rebirth Financial and When you Wish, there will also be some US based platforms sharing their experiences. At a workshop at the Multilateral Investment Fund, we will discuss the potential of crowdfunding for Latin America. The different models that we'll be looking at are those that offer non financial incentives, such as donations and rewards, and platforms that promise financial returns through equity or debt-based models. I am very grateful to Kevin Berg and Carl Esposti of crowdfunding think tank Massolution to have helped design the workshop and gather this great group of people for a surely inspiring day.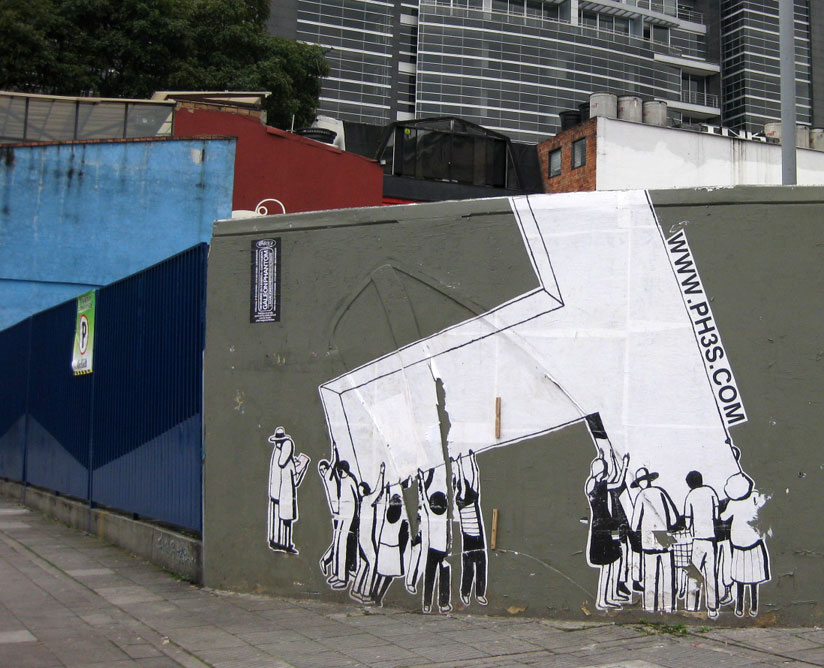 The crowdfunding market
The global crowdfunding market had raised about $1.5bn in 2011, with most of the money coming from North America and Europe according to research by Massolution. Still a relatively small amount comparing it with the microcredits market for example, that only in Latin America has reached a record high volume of nearly US$ 19bn in 2011.
Most platforms in Latin America are concentrated in Brazil, with the remaining based out of Chile, Mexico, Colombia, Argentina, and Uruguay. And while the development is only blossoming out, the first numbers of these platforms are encouraging.
The largest platform in the region, Idea.me already has funded 175 projects in Brazil, Chile, Mexico, Colombia and Argentina. Agreed, not that much, given that Kickstarter, the largest crowdfunding platform hosted 34,000 successful projects in 2012. But looking at some of the projects supported, I think these are 175 projects that would not have found funding otherwise.
Cumplo Chile, an equity lending platform in Chile, has had a transaction volume of US$ 500k in only half a year of its existence. It is struggling with regulators to keep in business, but it underlines that there is a need for alternative financing models.
The projects
This great infographic by leading Brazilian platform Catarse shows which areas received most interest. Generally, most of the projects looking for funding on these platforms are in the field of creative arts, films, books, music albums and the like. In Argentina, BananaCash funds only art and cinema projects. And how can you not love great design projects, or projects that connect visual design with urban development, such as the map of public transport in Dhaka that I supported last year. But not everything are creative projects, as this selection of the most interesting projects on Idea.me in 2012 shows, or what can be discovered on Mexican platform Fondeadora.
Working at a development organisation that supports economic development to, eventually, reduce poverty, one of the challenges that I am most curious about is how crowdfunding can be used to improve small businesses and entrepreneurs at the bottom of the pyramid.
Social impact of crowdfunding
Crowdfunding will definitely be an increasing opportunity for the growing middle class in the region to start businesses through equity and lending models, and fund creative projects, and help close the gap between microfinance, bank loans, and angel investors.
While Kickstarter has not included a category of projects that might affect social development, Indiegogo does so by the way, some reward-based platforms such as Idea.me allow to tick the social impact box. An interesting project funded last year on the website was a community workshop for bicycles, Enchúlame la bici. Other platforms, such as Acciones DF, provide a platform to crowdsource ideas to improve the urban development. And in Colombia, Donacciones is a donation-based model that looks exclusively at social projects. The Brazilian platform Impulso focuses on micro-entrepreneurs.
So how can these models trickle down to the poorer populations? Which are the sectors that could provide benefits?
While platforms of social crowdfunding such as Donacciones in Colombia is covering a multitude of sectors, on more general platforms areas such as solar energy, education and urban development seem to be the most promising ones.
Sustainability and Environment, especially solar energy, and funding for projects that bring solar energy to poor communities, is addressed by two main platforms: Sunfunder, that crowdfunds solar projects in off-grid communities around the world, and Solar Mosaic. With solar panels providing energy, Solar Mosaic is even exploring to deliver returns through creating a mutual fund. This model could very well be adapted to the developing world. Green projects seem to be popular and successful as well.
Urban development is an area I care a lot about. I think community driven projects that benefit both poor and less poor populations can have big impacts, such as local infrastructure for basic services, energy, bus maps, a bike shop that employs young people in the community with their first job, or classes for young handicapped people. In Chile, UrbanKIT supports community based projects, such as street lights and news boards. In this field, the line between crowdfunding, crowdsourcing, and community projects and platforms such as Acciones DF or Viral is becoming less clear.
Education and supporting higher education for students is a field that has been around for longer. The social enterprise Lumni for example, also funded by the MIF and present in Chile, Colombia and Mexico in Latin America, allows investors to support students through loans.
Diaspora financing: Another concept is to engage the diaspora. Through this model, the crowdfunding platform Zafen, counting on support from the MIF, allows to donate money to projects in Haiti, as well as support small businesses through loans.
These are just a couple of ideas how crowdfunding can be applied to social development, and bring financing and projects to people who have less access to it. As with microfinance, it probably will not be a silver bullet for development.
But it seems to me that there is a huge potential to explore this emerging form of peer-to-peer economic development, and create benefits for an even larger population. Especially the next generation, young entrepreneurs with innovative ideas, a sense for the social world of the internet, and the wish to take the future in their own hands, might just use crowdfunding to start off their business.
What do you think? How can crowdfunding benefit poorer populations and informal businesses? What sectors will best benefit from these new funding models? What needs to happen to make this work?
I hope to have some new insights next week, after the workshop!
By the way, for those who understand Spanish, last week I did a short interview on crowdfunding in Latin America for CNN en español.