Corruption is a destructive force on development. Promised school material arrives late or never, or is being sold, instead of given out freely to students. When it does get to the student, it might not work properly. Medicine is far beyond its expiration date. Houses, buildings, and schools crumble when an earthquake hits, leaving thousands dead.
What happens if officials of a multilateral bank receive a gift, say a pen, for Anti-Corruption Day - and it doesn't work?
"I have been trying all morning, and it doesn't seem to work. I even took the one from my colleague, but the same issue."
"This can't be! Will it ever work?"
"Maybe someone wants to tell me something."
This is just what occurred this morning at the Inter-American Development Bank (my employer). Suddenly groups of people (those that came to work, that is, because of the the snow, ice, rain, you know…) were standing together and talking about the effects of corruption on their projects. People were frowning: they were frustrated, as they actually wanted to use the pen that came accompanied by the message: "We ask you to use this pen today to commemorate Anti-Corruption Day."
A message, about two hours later, resolved the questions. The key phrase here:
"Working to prevent and control corruption is the responsibility of all of us at the IDB."
I think this anti-corruption day action by my transparency colleagues at the IDB was a great idea. Much better than the traditional panel discussions. It is as effective as it can get to not only raise awareness, but to show something, that by nature is hidden. Corruption.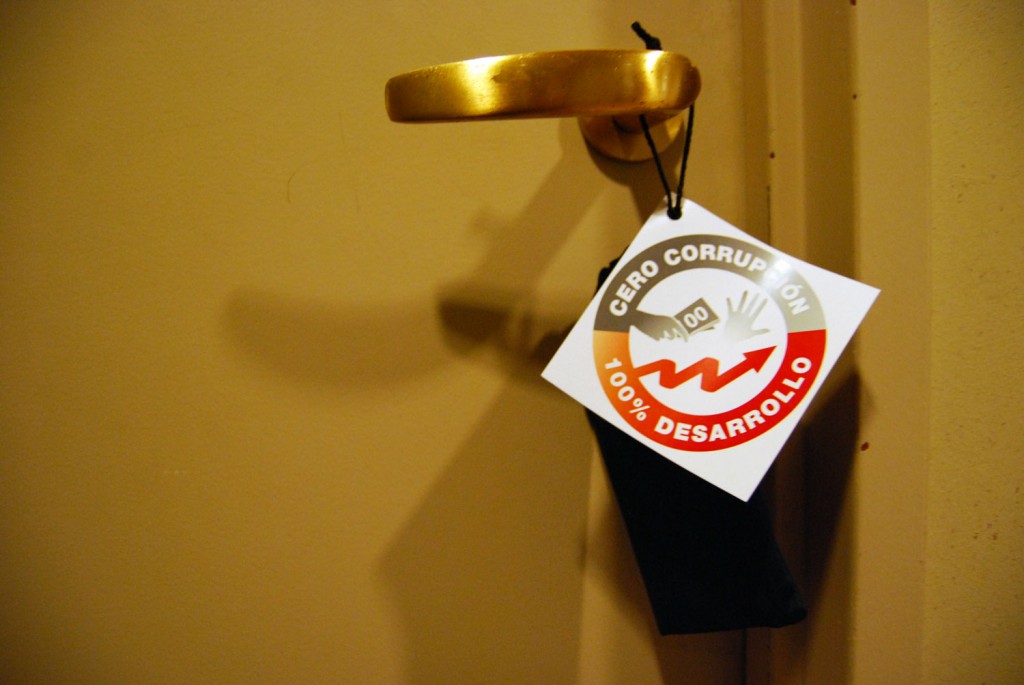 Update:
For those who are actually wondering on how to use a pen that has no ink cartridge: just put one in from another of those pens that you have been chewing on for a while!